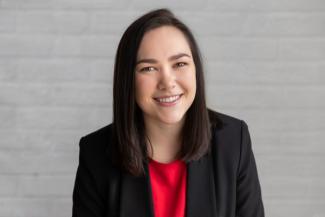 We are pleased to announce the addition of Andi Long, CFP® to the Pitzl Financial team! Andi will be working as an Associate Wealth Advisor on our team, and will be responsible for organization, analysis, preparation, and follow-up for your financial plan. 
Andi comes to us with over 3 years of experience as a "resident" financial planner for another highly-regarded firm here in the Twin Cities. During her time there, she was able to complete the requirements to obtain her CFP® and gained a great deal of direct experience with financial planning and client engagement. Prior to this she was a student in the Financial Counseling and Planning Program at Purdue University.
Andi is very excited to be involved in our planning relationships and will be getting involved with our client experience immediately. Please give her a warm welcome!